Making it through Wednesday is already an achievement especially if the week started with stressful and heavy workloads. Wednesdays reminds us that there are only two more days left until the week is over and we'll finally get the rest we deserve. However, not everyone appreciates this day of the week. That's why we collected these Wednesday motivational quotes to cheer you up and help remind you that every day is a beautiful day if you always try to look at the bright side.
Wednesday Motivational Quotes
1. Today, tomorrow, don't lose hope. You never know what tomorrow will bring.
2. Your positive action combined with positive thinking results in success.
3. You deserve to be happy. You deserve to live a life you are excited about. Don't let others make you forget that.
4. Never give up, not because you still have tomorrow to try, but because you may not have tomorrow to try.
5. Believe in yourself, push your limits, and do whatever it takes to conquer your goals.
6. A positive attitude gives you power over your circumstances instead of your circumstances having power over you.
7. God, please give us the courage to accept things for what they are, but to never lose hope that things will always get better.
8. Sometimes you have to stop worrying & doubting. Have faith that things will work out. Maybe not how you planned but the way it's meant to be.
9. Knowing when to walk away, is wisdom. Being able to be courage. Walking away with your head held high, is dignity.
10. The most important key to achieving great success is to decide upon your goal and launch, get started, take action, move.
11. Before you talk, listen. Before you react, think. Before you criticize, wait. Before you pray, forgive. Before you quit, try.
12. People will always disappoint you, to remain happy you must learn how to forgive, forget and move on.
13. Life doesn't let you go back and change things. All you can do is learn from the past, and prepare for what the future may bring.
14. Every struggle in your past has shaped you into the person you are today. Take God's hand and step into your future without fear.
15. Anyone can make you smile, many people can make you cry, but it takes someone special to make you smile with tears in your eyes.
16. When you focus on problems, you'll have more problems. When you focus on possibilities, you'll have more opportunities.
17. When you focus on problems, you'll have more problems. When you focus on possibilities, you'll have more opportunities.
18. Keep away from people who belittle your ambitions. Small people do that, but the great ones make you feel that you can become great.
19. Good things don't come to those who wait, good things come to those who are willing to get up and get shit done.
20. Today is the oldest you've ever been, and the youngest you'll ever be again. So live life to the fullest today, and have no regrets.
21. Successful people are always looking for opportunities to help others. Unsuccessful people are always asking, 'What's in it for me?'
22. Life is too precious to stress yourself out by worrying about everything. Relax, have fun, and enjoy the learning process
23. If you are unsure about your future just keep doing what you know is right. What is meant to be will find you? God will make sure of it.
24. The reason why people give up so fast is that they tend to look at how far they still have to go, instead of how far they have come.
25. Never regret the moments that once made you smile, because those are the ones you will remember forever
26. No matter what happens, no matter how far you seem to be away from where you want to be, never stop believing that you will somehow make it.
27. Life is too short to worry about stupid things. Have fun. Fall in love. Regret nothing, and don't let people bring you down.
28. Do not stress over past mistakes, because there is nothing you can do to change it. Focus on your present and create your future today.
29. Remember happiness doesn't depend upon who you are or what you have; it depends solely on what you think.
30. Some people don't understand how blessed they truly are. Be thankful for what you have rather than focusing on what you don't have.
31. Live every day like it's your last, because one day it will be, and you'll look back on all the things you wish you had done.
32. Our background and circumstances may have influenced who we are, but we are responsible for the person we become.
33. God, thank you for today, yesterday, and tomorrow. My family, my joys, my sorrows. For all that has made me stronger.
34. Don't be too hard on yourself. There are plenty of people willing to do that for you. Do your best and surrender the rest.
35. The most important key to achieving great success is to decide upon your goal and launch, get started, take action, move.
36. You can't control everything. Sometimes you just need to relax and have faith things will work out. Let go a little and let life happen.
37. If you deliberately set out to be less than you are capable, you'll be unhappy for the rest of your life.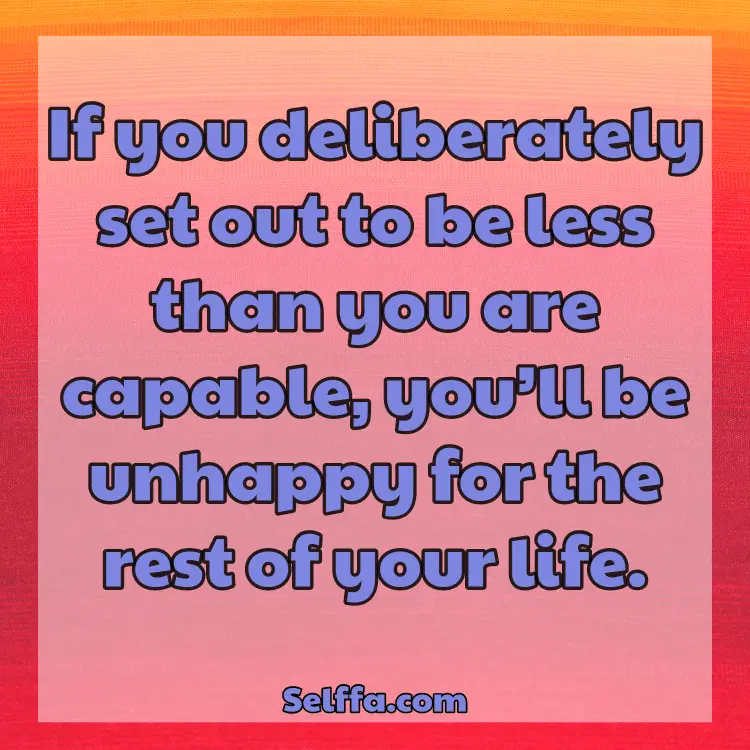 38. No one can motivate you if you are not willing to do it for yourself.
39. When you are saying yes to others make sure that you are not saying no to yourself.
40. Strong people always have their own life in order. Even with tears in their eyes, they still manage to say "I am OK" with a smile.
41. Enjoy all you have got, while it's here and now wellness Wednesday stay focused and achieve success.
42. You will never be brave if you don't get hurt. You will never learn if you don't make mistakes. Just encounter all the difficulties to get success.
43. We make a living by what we get but we make a life by what we give.
44. All great changes are preceded by chaos stay strong and keep going.
45. May you find moments that make you smile today.
46. There are so many beautiful reasons to be happy think those and make your Wednesday better.
47. Every day brings chances to get better don't leave this chance. Happy Wednesday.
48. Embrace each day with the knowledge that you have the power to make it a great day. Happy Wednesday.
49. If you are always trying to be normal, you will never know how amazing you can be. Stay strong. Happy Wednesday.
50. Wednesdays are like Mondays in the middle of the week. – Lee Fox Williams
51. If all our national holidays were observed on Wednesdays, we could wind up with nine-day weekends. – George Carlin
52. To some, it's Hump Day. To us, it's Wednesday's getting its ass kicked and Thursday just asking Friday to switch places. – Dwayne Johnson
53. Elephants love Wednesday, and so will you. – Anthony T. Hincks
54. People often say that motivation doesn't last. Well, neither does bathing. That's why we recommend it daily. – Zig Ziglar
55. A Wednesday with no rain is a dry hump day. – Demetri Martin
56. It will not be lonely on Wednesday when it has all around it. – Anthony T. Hincks
57. You miss 100 percent of the shots you don't take. – Wayne Gretzky
58. Even if you are on the right track, you'll get run over if you just sit there. – Will Rogers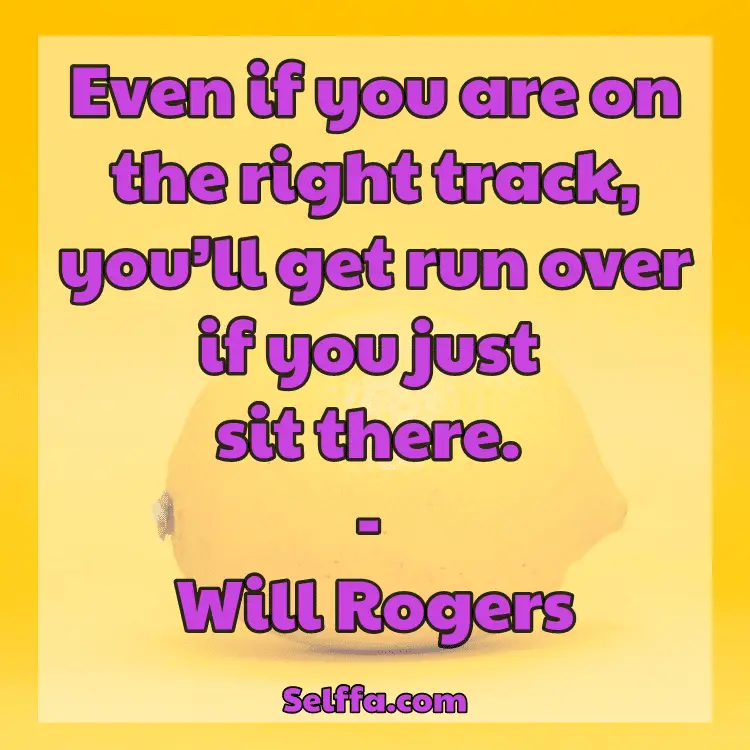 59. Whether you think you can or whether you think you can't, you're right. – Henry Ford
60. Wednesday is a day to help others celebrate life. You and only you are accountable for what you extend and give to others. One smile not only increases your value but it gives joy to each person you meet. – Byron Pulsifer
61. Keep your head high, keep your chin up, and most importantly, keep smiling, because life's a beautiful thing and there's so much to smile about. – Marilyn Monroe
62. Wednesday: Halfway to the weekend! Enjoy your day.
63. My job is to give people who work hard all week something to enjoy on Saturdays and Wednesdays. – Arsene Wenger
64. Let your smile change the world, but don't let the world change your smile. –  Connor Franta
65. When you encounter various trials, big or small, be full of joy. They're opportunities to learn patience. – Scott Curran
66. Wednesdays will always bring smiles for the second half of the week. – Anthony T. Hincks
67. Focus on good thoughts and good things will happen. Happy Wednesday stay positive. Think positive. Do positive a very good morning.
68. Happiness is an attitude. We either make ourselves miserable, or happy and strong. The amount of work is the same. – Carlos Castaneda
69. When writing the story of your life, don't let anyone else hold the pen. – Harley Davidson
70. Wednesdays were the best thing about Atlantis. The middle of the week was a traditional holiday there. Everyone stopped work and celebrated the fact that half the week was over. – Walter Moers
71. On Wednesday afternoons I could be practically anything. – Kit Williams
72. Cast your love to all, trust in the team to which you are joined, and do not do wrong to others for your own self gratification. – Byron Pulsifer
73. When people refer to 'Back in the Day,' it was a Wednesday. Just a little fun fact for you. – Dane Cook
74. Keep your eyes on the stars, and your feet on the ground. – Theodore Roosevelt
75. There are more myths about Black Wednesday than the Greeks ever created. –  John Major
76. Commit to your goals – Once you have set your goals, you have to fully commit yourself towards achieving it. – Mia Conrad
77. Without the week, where would the week be? – Anthony T. Hincks
78. When one door of happiness closes, another opens, but often we look so long at the closed door that we do not see the one that has been opened for us.. – Helen Keller
79. Yesterday's home runs don't win today's games. – Babe Ruth
80. You are who you are; be happy with what you are called to do. Do not pretend to be like someone else for your gifts are unique to help lead you to the success as only you can define. Have a good day. – Byron Pulsifer
81. Wednesday will be amazing so wake up and smile.
82. The art of being happy lies in the power of extracting happiness from common things. – Henry Ward Beecher
83. I've realized that being happy is a choice. You never want to rub anybody the wrong way or not be fun to be around, but you have to be happy. – Angelina Jolie
84. Whatever I have tried to do in life, I have tried with all my heart to do it well; whatever I have devoted myself to, I have devoted myself to completely. – Charles Dickens
85. What's in a Wednesday? You. That's who. Happy Wednesday. – Anthony T. Hincks
86. Love all, trust a few, do wrong to none. – William Shakespeare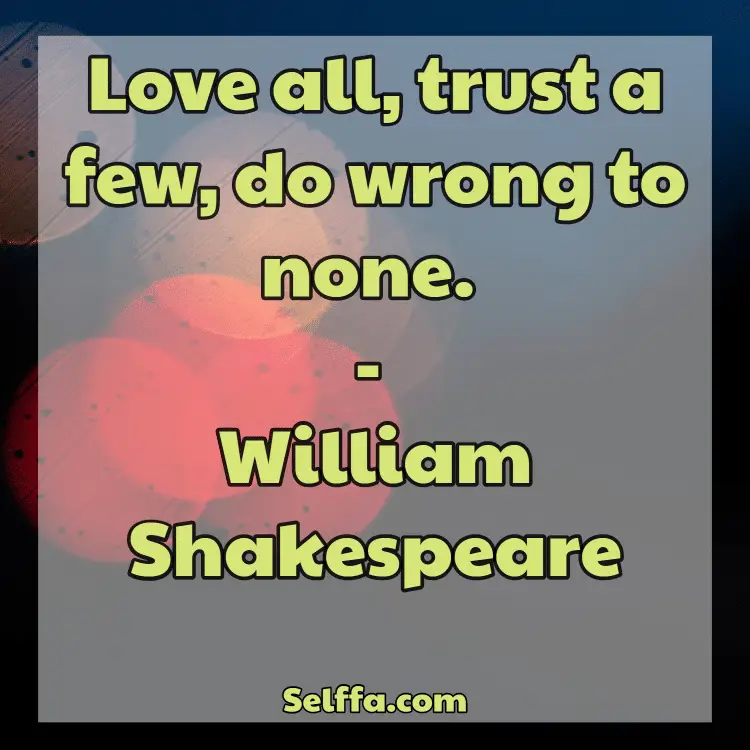 87. Happiness is not something you postpone for the future; it is something you design for the present. – Jim Rohn
88. Keep calm, its hump day.
89. Inspiration is one thing and you can't control it, but hard work is what keeps the ship moving. Keep up the good work. – Kevin Eubanks
90. When a day that you happen to know is Wednesday starts off sounding like Sunday, there is something seriously wrong somewhere. – John Wyndham
91. On Wednesday, when the sky is blue and I have nothing else to do, I sometimes wonder if it's true. That who is what and what is who. – Winnie the Pooh
92. On Wednesdays we wear pink. – Mean Girls
93. They didn't want it good, they wanted it Wednesday. – Robert A. Heinlein
94. Fennel, which is the spice for Wednesdays, the day of averages, of middle-aged people. Fennel smelling of changes to come. – Chitra Banerjee Divakaruni
95. Wednesday can only dream of becoming Thursday. – Anthony T. Hincks
96. Instead of wondering when your next vacation is, you ought to set up a life you don't need to escape from. – Seth Godin
97. Nothing can stop the man with the right mental attitude from achieving his goal; nothing on earth can help the man with the wrong mental attitude. – Thomas Jefferson
98. Keep Calm. It's only Wednesday. We still have 2 more days to go.
99. It must be Wednesday, there goes that camel again.
100. Believe those who are seeking the truth. Doubt those who find it. – Andre Gide
101. It's better to be an authentic loser than a false success and to die alive than to live dead. – William Markiewicz
102. You've achieved success in your field when you don't know whether what you're doing is work or play. – Warren Beatty
103. If you inspire others to dream more, learn more, do more and become more, you are a leader. – John Q Adams
104. It's better to be at the bottom of the ladder you want to climb than at the top of the one you don't. – Stephen Kellogg
105. You have a choice. You can either be a passive victim of circumstance or you can be the active hero of your own life. – Bradley Withford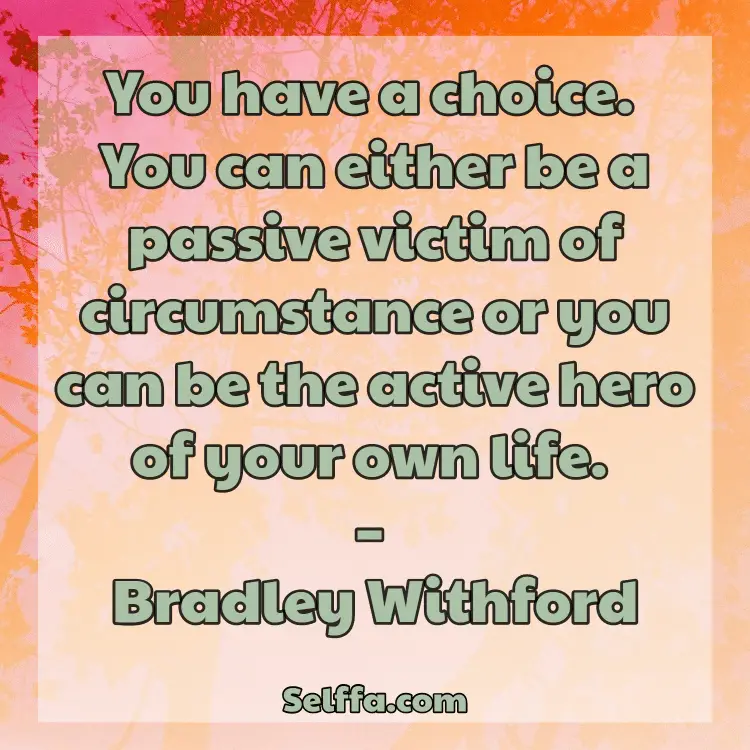 106. The action is a great restorer and builder of confidence. Inaction is not only the result but the cause, of fear. – Norman Vincent Peale
107. Nothing can stop the man with the right mental attitude; nothing can help the man with the wrong mental attitude. – Thomas Jefferson
108. Don't ask yourself what the world needs. Ask yourself what makes you come alive and then go do that. – Howard Thurman
109. Happiness is a perfume you cannot pour on others without getting some on yourself. – Ralph Waldo Emerson
110. The next time there's something that you can't live without, wait for a week and then see if you're still alive or not. – Guy Kawasaki
111. The brick walls are not there to keep us out. The brick walls are there to show us how badly we want something. – Randy Pausch
112. I start with the premise that the function of leadership is to produce more leaders, not more followers. – Ralph Nader
113. You've got to get up every morning with determination if you're going to go to bed with satisfaction. – George Lorimer
114. I work extremely hard doing what I love, mainly to ensure that I don't have to work extremely hard doing what I hate. – Hugh Macleod
115. You can have everything in life you want if you'll just help enough other people to get what they want! – Zig Ziglar
116. Compassion is a lifetime business. You can't say something like, "I will have compassion on Monday, Thursdays and Fridays only. But for the rest, I will be cruel". That is hypocrisy. – Israelmore Ayivor
117. Practical. On Wednesday afternoons I could be practically anything. What's up? – Kit Williams
118. Wednesday will never be lonely when it has days all around it. – Anthony T. Hincks
119. Let Wednesday be yours. – Anthony T. Hincks
120. It's Wednesday. I'm breathing. I'm healthy. I'm truly blessed. I'm grateful for this day.
121. Be happy with who you are and you can do anything you want. Happy Wednesday.
122. Wednesday is still not Friday.
123. Wednesday. It's almost, sort, kind of, close to, just, about, nearly, the weekend. Wohooo.
124. Wishful Wednesday. Wishing it was Friday.
125. Today's agenda. Building my empire.
126. Wednesday. We're halfway to Friday.
127. Good morning gorgeous people. Happy Wednesday.
128. I'm in charge of how I feel and today, I'm choosing happiness.
129. Smile. It's a wonderful Wednesday.
130. If you're still looking for that one person who can change your life, take a look in the mirror.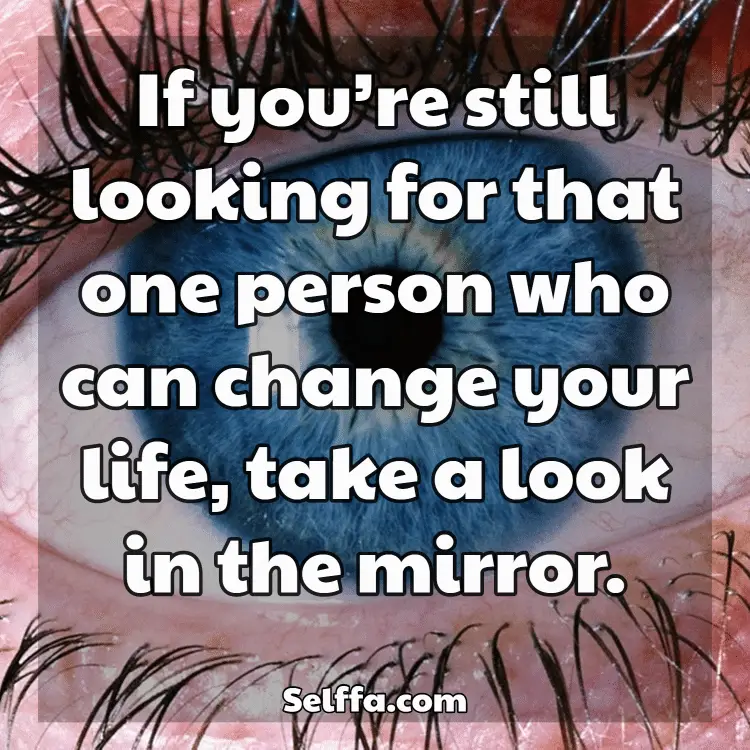 131. What? It's only Wednesday? You've got to be kitten me.
132. Sometimes you need to step outside, get some air, and remind yourself of who  you are and where you want to be.
133. Be who you are and say what you feel because those who mind don't matter and those who matter don't mind.
134. When people refer to 'back in the day' it was a Wednesday. Just a little fun fact for you.
135. To every strong and powerful woman reading this right now, have a wonderful Wednesday.
136. It's Wednesday. I'm greatly blessed. I'm highly favored. I'm deeply loved.
137. If you want to make God laugh, tell him about your plans. – Woody Allen
138. Attitude is the difference between an ordeal and an adventure.
139. Work hard and be nice.
140. The greatest challenge in life is discovering who you are. The second greatest is being happy with what you find.
141. It's woohooo Wednesday. So, jump up, wiggle your hips, wave your arms, squeeze your nose, and have a giggley kind of day.
142. Eventually, I plan to "Seize the Day." Right now, I'm just pacing myself. Happy Wednesday.
143. Boss: This is the third time you've been late to work this week. Do you know what that means? Me: It's Wednesday?
144. Each morning is the open door to a new world, new vistas, new aims, new plans, new things. Wednesday morning is no less.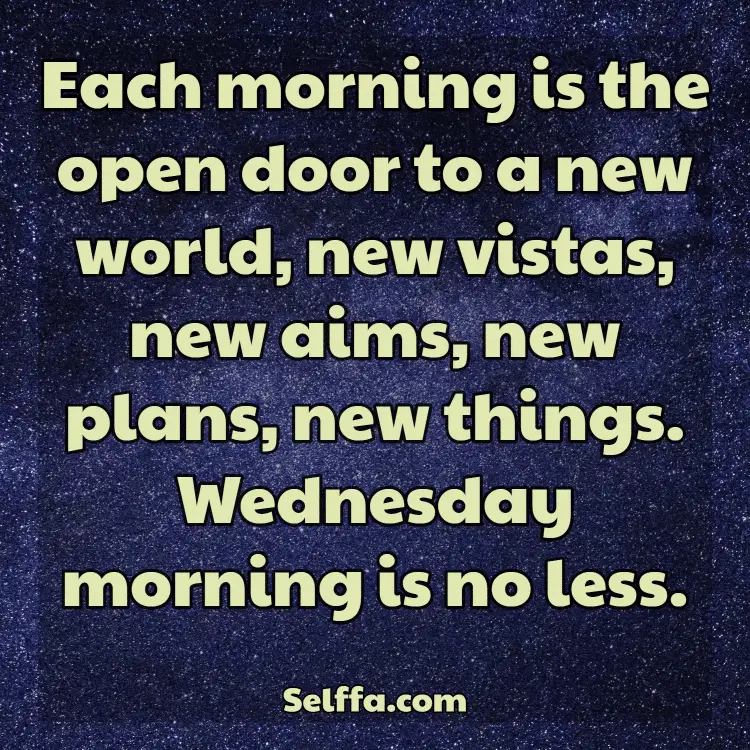 145. To some, it's Hump Day. To us, it's Wednesday's getting its ass kicked and Thursday just asking Friday to switch places. – Dwayne Johnson
146. Nothing screws up your Friday more than realizing it's Wednesday.
147. Wednesdays are like Mondays in the middle of the week. – Lee Fox Williams
148. Home may be where the heart is but it's no place to spend Wednesday afternoon. – Walker Percy
149. The abbreviated exam week meant that Wednesday was the last day of school for us. And all day long, it was hard not to walk around, thinking about the lastness of it all. – John Green
150. Challenge yourself with something you know you could never do, and what you'll find is that you can overcome anything.
151. Life is better when you stop criticizing the faults, instead look for the beauty in the flaws
152. Your limitation—it's only your imagination.
153. Push yourself, because no one else is going to do it for you.
154. Sometimes later becomes never. Do it now.
155. Great things never come from comfort zones.
156. Dream it. Wish it. Do it.
157. Success doesn't just find you. You have to go out and get it.
158. The harder you work for something, the greater you'll feel when you achieve it.
159. Dream bigger. Do bigger.
160. Don't stop when you're tired. Stop when you're done.
161. Wake up with determination. Go to bed with satisfaction.
162. Do something today that your future self will thank you for.
163. Little things make big days.
164. It's going to be hard, but hard does not mean impossible.
165. Don't wait for opportunity. Create it.
166. Sometimes we're tested not to show our weaknesses, but to discover our strengths.
167. The key to success is to focus on goals, not obstacles.
168. Dream it. Believe it. Build it.
169. Don't say you don't have enough time. You have exactly the same number of hours per day that were given to Helen Keller, Pasteur, Michelangelo, Mother Teresa, Leonardo da Vinci, Thomas Jefferson, and Albert Einstein. – H. Jackson Brown Jr.
170. Someone once told me that 'time' is a predator that stalks us all our lives. But I rather believe that time is a companion who goes with us on the journey and reminds us to cherish every moment because it will never come again. – Jean-Luc Picard
171. It is not the strongest of the species that survive, nor the most intelligent, but the one most responsive to change. – Charles Darwin
172. Opportunity is missed by most people because it is dressed in overalls and looks like work. – Thomas Edison
173. You miss 100 percent of the shots you don't take. – Wayne Gretzky
174. Do or do not. There is no try. – Yoda
175. Those who say it cannot be done, should not interrupt those doing it. – Chinese Proverb
176. Usually, when the distractions of daily life deplete our energy, the first thing we eliminate is the thing we eliminate is the thing we need the most: quiet, reflective time. Time to dream, time to contemplate what's working and what's not, so that we can make changes for the better. – Sarah Breathnach
177. Daily dance uplift the soul to spiritual realms. – Lailah Gifty Akita,
178. Embrace every new day with gratitude, hope and love. – Lailah Gifty Akita
179. Infuse your life with action. Don't wait for it to happen. Make it happen. Make your own future. Make your own hope. Make your own love. And whatever your beliefs, honor your creator, not by passively waiting for grace to come down from upon high, but by doing what you can to make grace happen to yourself, right now, right down here on Earth. – Bradley Whitford
180. The will to win, the desire to succeed, the urge to reach your full potential… these are the keys that will unlock the door to personal excellence. – Confucius
181. Without hard work, nothing grows but weeds. – Gordon B. Hinckley
182. The secret of getting ahead is getting started. – Mark Twain
183. Start where you are. Use what you have. Do what you can. – Arthur Ashe
184. We may encounter many defeats but we must not be defeated. – Maya Angelou
185. The way to get started is to quit talking and begin doing. – Walt Disney