There's nothing like reading short but impactful inspirational quotes before you start your day. So if you feel a little down today, choose the best quote from the list of quotes below and write it on your journal. Remind yourself to read it every time you need a little inspiration to get through the day. 
Short Inspirational Quotes
1. Don't judge each day by the harvest you reap but by the seeds that you plant. – Robert Louis Stevenson
2. Write it on your heart that every day is the best day in the year. – Ralph Waldo Emerson
3. Every moment is a fresh beginning. – T.S. Eliot
4. Without His love I can do nothing, with His love there is nothing I cannot do.     
5. Everything you've ever wanted is on the other side of fear. – George Addair
6. Begin at the beginning… and go on till you come to the end, then stop.      – Lewis Carroll
7. Make each day your masterpiece. – John Wooden
8. Dwell on the beauty of life. Watch the stars, and see yourself running with them. – Marcus Aurelius
9. Perfection is not attainable, but if we chase perfection we can catch excellence. – Vince Lombardi
10. Put your heart, mind, and soul into even your smallest acts. This is the secret of success. – Swami Sivananda
11. Wherever you go, go with all your heart. – Confucius
12. You cannot tailor-make the situations in life but you can tailor-make the attitudes to fit those situations. – Zig Ziglar
13. There are two ways of spreading light: to be the candle or the mirror that reflects it. – Edith Wharton
14. It is never too late to be what you might have been. – George Eliot
15. The day is what you make it! So why not make it a great one. – Steve Schulte
16. The roots of education are bitter, but the fruit is sweet. – Aristotle
17. Tough times never last, but tough people do. – Dr. Robert Schuller
18. To be the best, you must be able to handle the worst. – Wilson Kanadi
19. What we've got to do is keep hope alive. Because without it we'll sink. – John Lennon
20. Learn from the mistakes of others. You can't live long enough to make them all yourselves. – Chanakya
21. The key to immortality is first living a life worth remembering. – Bruce Lee
22. Believe and act as if it were impossible to fail. – Charles Kettering
23. Action is the foundational key to all success. – Pablo Picasso
24. Turn your wounds into wisdom. – Oprah Winfrey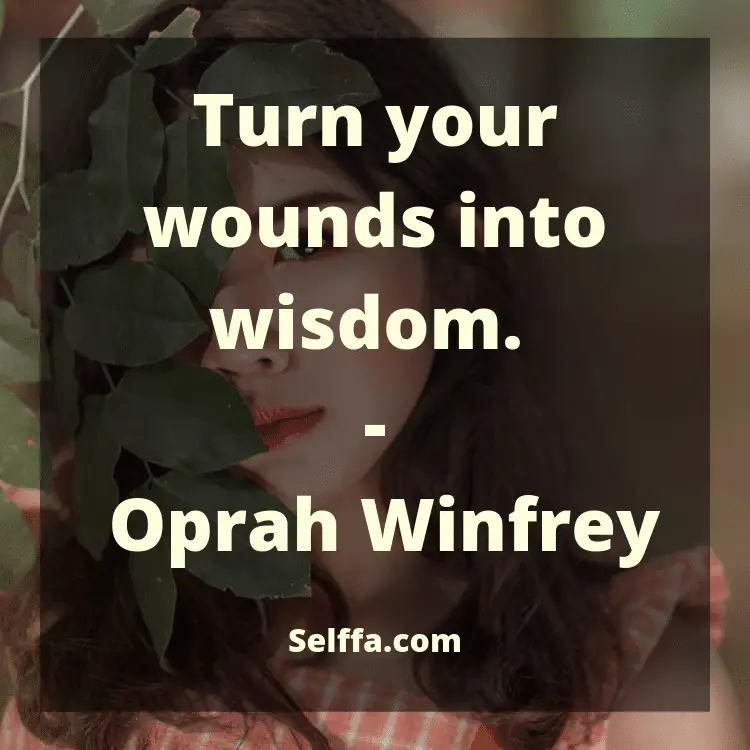 25. Do not dwell in the past, do not dream of the future, concentrate the mind on the present moment. – Buddha
26. You must be the change you wish to see in the world. – Gandhi
27. I can't change the direction of the wind, but I can adjust my sails to always reach my destination. – Jimmy Dean
28. Don't regret the past, just learn from it. – Ben Ipock
29. Keep your face always toward the sunshine – and shadows will fall behind you. – Walt Whitman
30. The greatest discovery of all time is that a person can change his future by merely changing his attitude. – Oprah Winfrey
31. You can totally do this.
32. Impossible is for the unwilling. – John Keats
33. No pressure, no diamonds. – Thomas Carlyle
34. Stay foolish to stay sane. – Maxime Lagacé
35. When nothing goes right, go left.
36. Try Again. Fail again. Fail better. – Samuel Beckett
37. Don't tell people your plans. Show them your results.
38. I can and I will.
39. Take the risk or lose the chance.
40. Prove them wrong.
41. No guts, no story. – Chris Brady
42. My life is my message. – Mahatma Gandhi
43. Screw it, let's do it. – Richard Branson
44. Boldness be my friend. – William Shakespeare
45. Keep going. Be all in. – Bryan Hutchinson
46. My life is my argument. – Albert Schweitzer
47. Dream big. Pray bigger.
48. Leave no stone unturned. – Euripides
49. Fight till the last gasp. – William Shakespeare
50. Stay hungry. Stay foolish
51. Broken crayons still color.
52. And so the adventure begins.
53. If you want it, work for it.
54. You can if you think you can. – George Reeves
55. Whatever you are, be a good one. – Abraham Lincoln
56. Grow through what you go through.
57. Do it with passion or not at all.
58. She believed she could, so she did.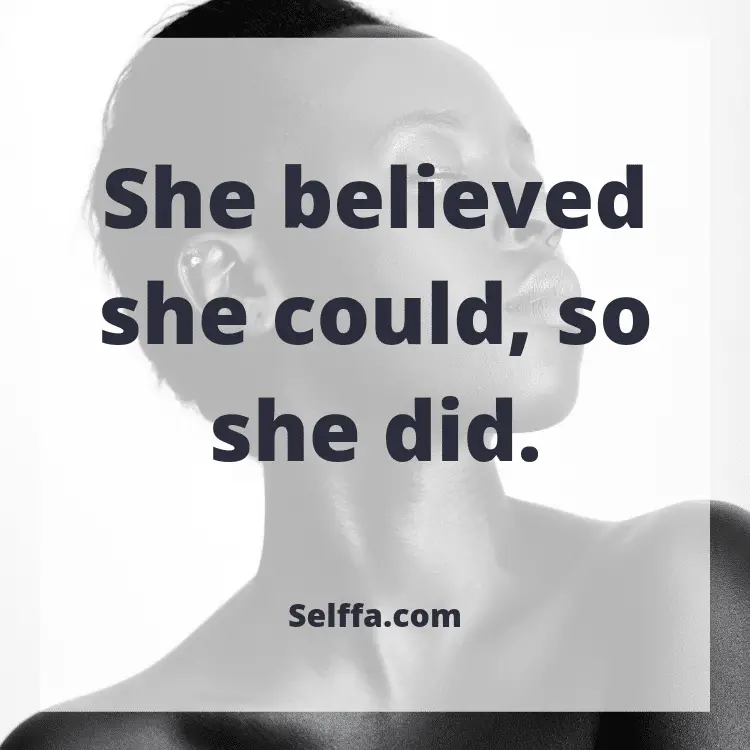 59. The past does not equal the future. – Tony Robbins
60. Good things happen to those who hustle. – Anaïs Nin
61. At the end of hardship comes happiness.
62. Don't dream your life, live your dream.
63. If it matters to you, you'll find a way. – Charlie Gilkey
64. Forget about style; worry about results. – Bobby Orr
65. Whatever you do, do with all your might. – Marcus Tullius Cicero
66. Dream without fear. Love without limits.
67. Every noble work is at first impossible. – Thomas Carlyle
68. If you're going through hell, keep going. – Winston Churchill
69. You can do anything you set your mind to.
70. We are twice armed if we fight with faith. – Plato
71. The wisest mind has something yet to learn. – George Santanaya
72. Open your mind. Get up off the couch. Move. – Anthony Bourdain
73. Be faithful to that which exists within yourself. – André Gide
74. Persistence guarantees that results are inevitable. – Paramahansa Yogananda
75. In life you need either inspiration or desperation. – Tony Robbins
76. I would rather die on my feet than live on my knees. – Euripides
77. The true success is the person who invented himself. – Al Goldstein
78. Let him that would move the world first move himself. – Socrates
79. Go forth on your path, as it exists only through your walking. – Augustine of Hippo
80. We can do anything we want to if we stick to it long enough. – Helen Keller
81. It does not matter how slowly you go as long as you do not stop. – Confucius
82. It is better to live one day as a lion, than a thousand days as a lamb. – Roman Proverb
83. Life is fragile. We're not guaranteed a tomorrow so give it everything you've got. – Tim Cook
84. The two most important days in your life are the day you are born and they day you find out why. – Mark Twain
85. Fall seven times, stand up eight. – Japanese Proverb
86. You matter.
87. You are loved.
88. Actually, you can.
89. Yes. Yes. You can do it.
90. Focus on the good.
91. You are doing great.
92. We rise by lifting others.
93. Be happy. Be bright. Be you.
94. Every day is a second chance.
95. You are amazing. Remember that.
96. Darling, you are a work of art.
97. Each day provides its own gifts. – Marcus Aurelius
98. Happiness looks gorgeous on you.
99. You are capable of amazing things.
100. You are somebody's reason to smile.
101. Nothing is worth more than this day. – Johann Wolfgang von Goethe
102. Think like a proton, always positive.
103. You are stronger than you think you are.
104. Focus on the journey, not the destination. – Greg Anderson
105. Believe you can and you're halfway there. – Theodore Roosevelt
106. Once you choose hope, anything's possible. – Christopher Reeve
107. You make mistakes. Mistakes don't make you.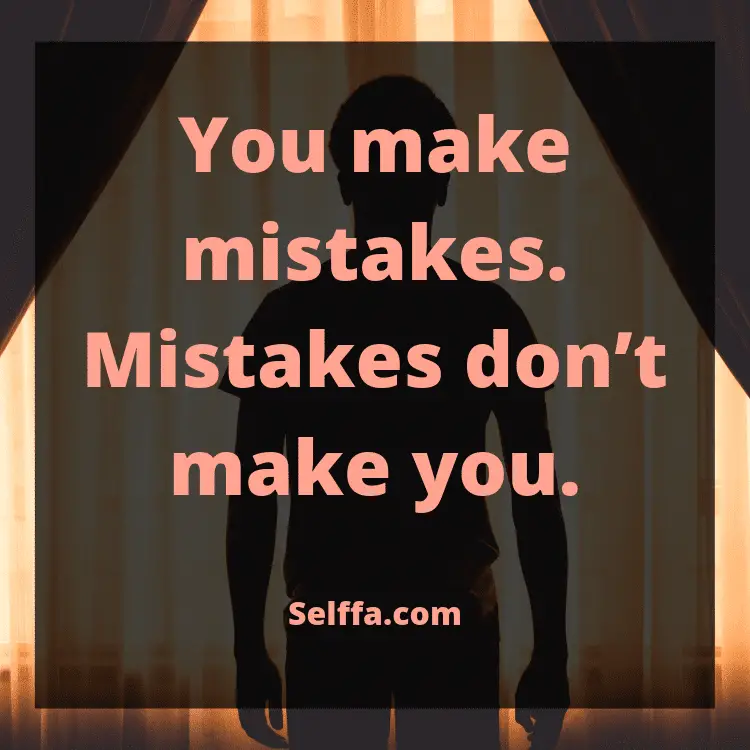 108. Breathe. It's just a bad day, not a bad life.
109. Start every day off with a smile and get it over with. – W. C. Fields
110. If you want to lift yourself up, lift up someone else. – Booker T. Washington
111. It's okay to not be okay as long as you are not giving up.
112. If you feel like giving up, look back at how far you've come.
113. Every day may not be good but there is something good in every day.
114. Don't go through life, grow through life. – Eric Butterworth
115. A problem is a chance for you to do your best. – Duke Ellington
116. You are amazing. As you are. Stronger than you know. More beautiful than you think. – Tia Sparkles
117. Everything is going to be okay in the end. If it's not the okay, it's not the end.
118. Just keep taking chances and having fun. – Garth Brooks
119. Yesterday's the past, tomorrow's the future, but today is a gift. That's why it's called the present. – Bil Keane
120. Time moves in one direction, memory in another. – William Gibson
121. You must be the change you wish to see in the world. – Mahatma Gandhi
122. Miracles happen everyday, change your perception of what a miracle is and you'll see them all around you. – Jon Bon Jovi
123. Lose an hour in the morning, and you will spend all day looking for it. – Richard Whately
124. To improve is to change, to be perfect is to change often. – Winston Churchill
125. Kindness is always fashionable, and always welcome. – Amelia Barr
126. Sometimes your joy is the source of your smile, but sometimes your smile can be the source of your joy. – Thich Nhat Hanh
127. It is better to travel well than to arrive. – Buddha
128. You cannot explore the universe if you think that you are the center of it. – Joshua Suya Pelicano
129. Wherever you go, go with all your heart. – Confucius
130. Look deep into nature, and then you will understand everything better. – Albert Einstein
131. On earth there is no heaven, but there are pieces of it. – Jules Renard
132. Life isn't about finding yourself. Life is about creating yourself. – George Bernard Shaw
133. If you carry joy in your heart, you can heal any moment. – Carlos Santana
134. Be happy for this moment. This moment in your life. – Omar Khayyam
135. If you are too busy to laugh, you are too busy. – Proverb
136. A warm smile is the universal language of kindness. – William Arthur Ward
137. No act of kindness, no matter how small, is ever wasted. – Aesop
138. Action may not always bring happiness; but there is no happiness without action. – Benjamin Disraeli
139. It's a helluva start, being able to recognize what makes you happy. – Lucille Ball
140. Childhood means simplicity. Look at the world with the child's eye, it is very beautiful. – Kailash Satyarthi
141. You can't cross the sea merely by standing and staring at the water. – Rabindranath Tagore
142. Aim for the moon. If you miss, you may hit a star. – W. Clement Stone
143. Life is 10% what happens to you and 90% how you react to it. – Charles R. Swindoll
144. We may encounter many defeats but we must not be defeated. – Maya Angelou
145. Do something wonderful, people may imitate it. – Albert Schweitzer
146. I have found the paradox that if you love until it hurts, there can be no more hurt, only more love. – Mother Teresa
147. It always seems impossible until it's done. – Nelson Mandela
148. In the middle of every difficulty lies opportunity. – Albert Einstein
149. Big jobs usually go to the men who prove their ability to outgrow small ones. – Ralph Emerson
150. It is not the mountain we conquer but ourselves. – Edmund Hillary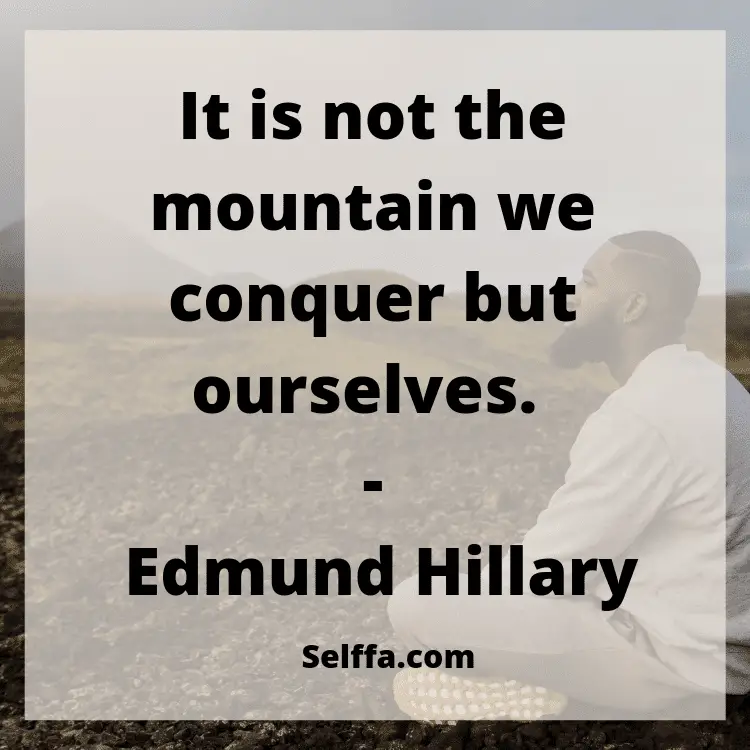 151. He who has a why to live can bear almost any how. – Friedrich Nietzsche
152. Defeat may serve as well as victory to shake the soul and let the glory out. – Edwin Markham
153. Begin anywhere. – John Cage
154. If you don't like the road you're walking, start paving another one. –  Dolly Parton
155. Whatever you can do, or dream you can, begin it. Boldness has genius, power, and magic in it. – Goethe
156. Overcome the notion that you must be regular. It robs you of the chance to be extraordinary. – Uta Hagen
157. Have faith in yourself and in the future. – Ted Kennedy
158. It's kind of fun to do the impossible. – Walt Disney
159. Everything you can imagine is real. – Pablo Picasso
160. Find your purpose and fling your life out to it. Find a way or make one. Try with all your might. Self-made or never made. – Orison Swett Marden
161. Believe in yourself and all that you are. Know that there is something inside you that is greater than any obstacle. – Christian D. Larson
162. Most obstacles melt away when we make up our minds to walk boldly through them. – Orison Swett Marden
163. Find out who you are and do it on purpose. – Dolly Parton
164. The future belongs to those who believe in the beauty of their dreams. – Eleanor Roosevelt
165. Make yourself proud. – Peter W. Smith
166. Do not go where the path may lead. Go instead where there is no path and leave a trail. – Ralph Waldo Emerson
167. What lies behind us and what lies before us are small matters compared to what lies within us. – Ralph Waldo Emerson
168. If we all did the things we are capable of doing we would literally astound ourselves. – Thomas Edison
169. You are never too old to set another goal or to dream a new dream. – C. S. Lewis
170. Dreams are illustrations from the book your soul is writing about you. – Marsha Norman
171. Faith is to believe what you do not see; the reward of this faith is to see what you believe. – Saint Augustine
172. A happy person is not a person in a certain set of circumstances, but rather a person with a certain set of attitudes. – Hugh Downs
173. The only journey is the one within. – Rainer Maria Rilke
174. The degree of responsibility you take for your life determines how much change you can create in it. – Celestine Chua
175. Start where you are, with what you have, and that will always lead you into something greater. – Mary Manin Morrissey
176. The really great man is the man who makes every man feel great. – G. K. Chesterton
177. Be willing to be a beginner every single morning. – Meister Eckhart
178. My mission in life is not merely to survive, but to thrive and to do so with some passion, some compassion, some humor, and some style. – Maya Angelou
179. Put your heart, mind, and soul into even your smallest acts. This is the secret of success. – Swami Sivananda
180. Keep your face always toward the sunshine and shadows will fall behind you. – Walt Whitman
181. Start by doing what's necessary then do what's possible; and suddenly you are doing the impossible. – Francis of Assisi
182. We know what we are, but know not what we may be. – William Shakespeare
183. Health is the greatest gift, contentment the greatest wealth, faithfulness the best relationship. – Buddha
184. No matter what people tell you, words and ideas can change the world. – Robin Williams
185. Change your thoughts and you change your world. – Norman Vincent Peale
186. When you have a dream, you've got to grab it and never let go. – Carol Burnett
187. Let us sacrifice our today so that our children can have a better tomorrow. – A. P. J. Abdul Kalam
188. Tears of joy are like the summer rain drops pierced by sunbeams. – Hosea Ballou
189. The measure of who we are is what we do with what we have. – Vince Lombardi
190. Nothing makes one feel so strong as a call for help. – Pope Paul VI
191. A single sunbeam is enough to drive away many shadows. – Francis of Assisi
192. Let your life lightly dance on the edges of Time like dew on the tip of a leaf. – Rabindranath Tagore
193. The power of imagination makes us infinite. – John Muir
194. There is nothing impossible to him who will try. – Alexander the Great
195. What we think, we become. – Buddha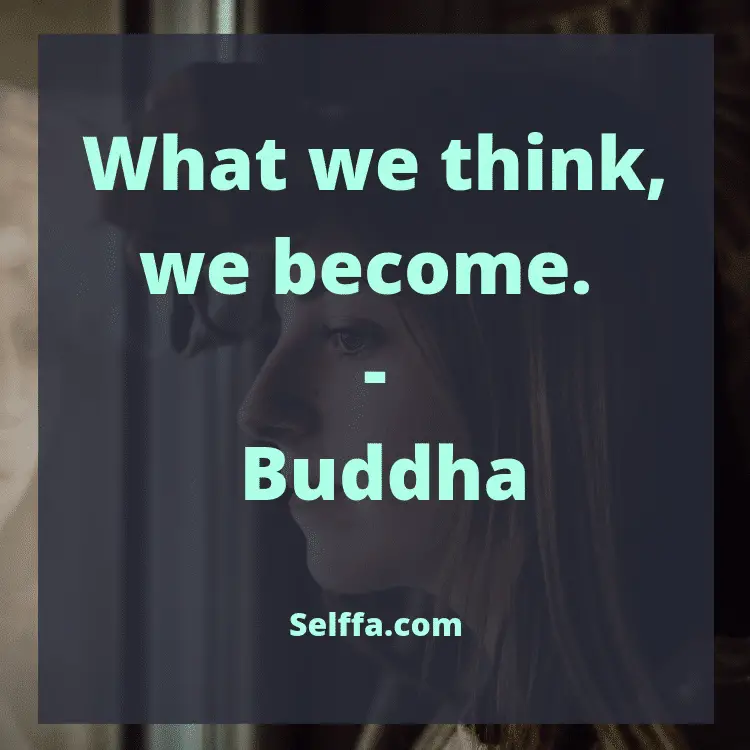 196. It is in your moments of decision that your destiny is shaped. – Tony Robbins
197. It is never too late to be what you might have been. – George Eliot
198. Whoever is happy will make others happy too. – Anne Frank
199. Love is a fruit in season at all times, and within reach of every hand. – Mother Teresa
200. To the mind that is still, the whole universe surrenders. – Lao Tzu
201. With self-discipline most anything is possible. – Theodore Roosevelt
202. Out of difficulties grow miracles. – Jean de la Bruyere
203. Most of us have far more courage than we ever dreamed we possessed. – Dale Carnegie
204. The things that we love tell us what we are. – Thomas Aquinas
205. Live your beliefs and you can turn the world around. – Henry David Thoreau
206. Each day provides its own gifts. – Marcus Aurelius
207. Silence is the last thing the world will ever hear from me. – Marlee Matlin
208. Every man's life is a fairy tale written by God's fingers. – Hans Christian Andersen
209. Happiness is the natural flower of duty. – Phillips Brooks
210. I dwell in possibility. – Emily Dickinson
211. A champion is someone who gets up when he can't. – Jack Dempsey
212. Thought is the wind, knowledge the sail, and mankind the vessel. – Augustus Hare
213. The authentic self is the soul made visible. – Sarah Ban Breathnach
214. Nothing is worth more than this day. – Johann Wolfgang von Goethe
215. The truth is on the march and nothing will stop it. – Emile Zola
216. Ideas shape the course of history. – John Maynard Keynes
217. Faith is love taking the form of aspiration. – William Ellery Channing
218. I arise full of eagerness and energy, knowing well what achievement lies ahead of me. – Zane Grey
219. Find joy in everything you choose to do. – Chuck Palahniuk
220. Positive energy knows no boundaries. – Lu Wei
221. A good laugh is sunshine in the house. – William Makepeace Thackeray
222. Your big opportunity may be right where you are now. – Napoleon Hill
223. It's not what you look at that matters, it's what you see. – Henry David Thoreau
224. Life isn't about finding yourself. Life is about creating yourself. – George Bernard Shaw
225. Be happy for this moment. This moment is your life. – Omar Khayyam
226. The purpose of life is to serve, and to show compassion and the will to help others. – Albert Schweitzer
227. Life is like riding a bicycle. To keep your balance, you must keep moving. – Albert Einstein
228. I slept and dreamt that life was joy. I awoke and saw that life was service. I acted, and behold, service was joy. – Rabindranath Tagore
229. What lies behind you and what lies in front of you pales in comparison to what lies inside of you. – Ralph Waldo Emerson
230. Confidence comes not from always being right but from not fearing to be wrong. – Peter McIntyre
231. Because of your smile, you make life more beautiful. – Thich Nhat Hanh
232. Why fit in when you were born to stand out? – Dr. Seuss
233. Life itself is the most wonderful fairy tale. – Hans Christian Andersen
234. The grass is greener where you water it. – Neil Barringham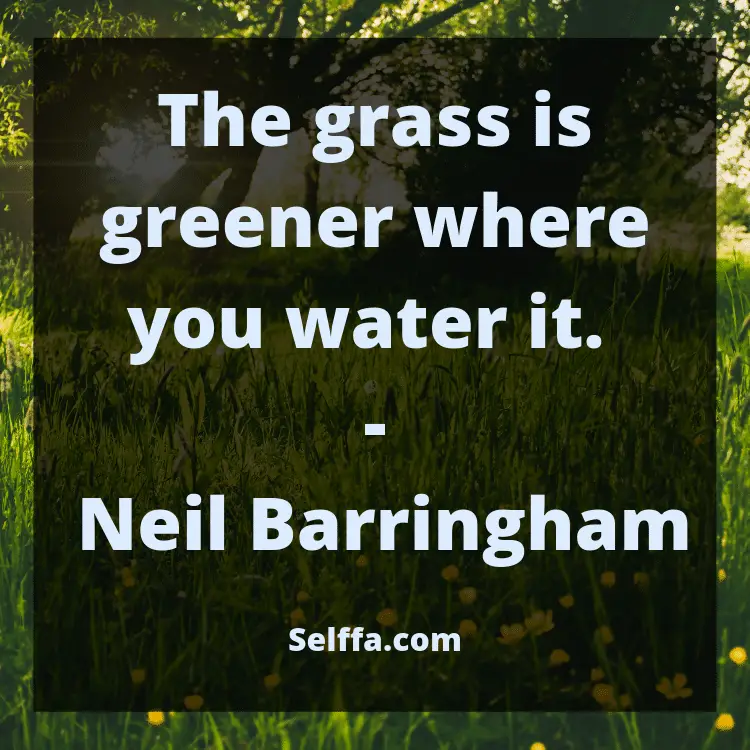 235. Our chief want is someone who will inspire us to be what we know we could be. – Ralph Waldo Emerson
236. I love you. I am at rest with you. I have come home. – Dorothy L. Sayers
237. Being deeply loved by someone gives you strength, while loving someone deeply gives you courage. – Lao Tzu
238. Love is a friendship set to music. – Joseph Campbell
239. The best way out is always through. – Robert Frost
240. And still I rise. – Maya Angelou
241. Hope begins in the dark. – Anne Lamott
242. What the imagination seizes as beauty must be truth. – John Keats
243. The true sign of intelligence is not knowledge but imagination. – Albert Einstein
244. Those who dream by day are cognizant of many things which escape those who dream only by night. – Edgar Allan Poe
245. Reality leaves a lot to the imagination. – John Lennon
246. Imagination is the real and eternal world of which this vegetable universe is but a faint shadow. – William Blake
247. Love all, trust a few, do wrong to none. – William Shakespeare
248. No matter how dark the moment, love and hope are always possible. – George Chakiris
249. We are born of love. Love is our mother. – Rumi
250. You can always look up to others for inspiration but never for comparison. Angel Graff
251. The only real mistake is the one from which we learn nothing. – Henry Ford
252. Energy and initiative count as much as talent and luck. – Will Peters
253. Your worth consists in what you are and not in what you have. – Thomas Edison
254. Determination, motivation, and dedication are what you need for inspiration. – Danielle Duckery
255. All wounds heal with time. – Tahiri Veila
256. No one is useless in this world who lightens the burden of it to anyone else. – Charles Dickens
257. We will not be remembered by our words, but by our kind deeds.
258. The only thing that can grow is the thing you give energy to. – Ralph Waldo Emerson
259. Be positive. Negativity doesn't get you anywhere. – Peter W. Murphy
260. What have you done to inspire or help others? – Stephanie Carroll
261. No greater gift there is, than a generous heart. – Yoda
262. I enjoy every day, because I choose to. – Tony Clark
263. The doors of wisdom are never shut. – Benjamin Franklin
264. Goals help you channel your energy into action. – Les Brown
265. Embrace who you are. Literally. Hug yourself. Accept who you are. – Elllen DeGeneres
266. A hero is someone who has given his or her life to something bigger than oneself. – Joseph Campbell
267. Positive anything is better than negative nothing. – Elbert Hubbard
268. When we give cheerfully and accept gratefully, everyone is blessed. – Maya Angelou
269. A wise man will make more opportunities than he finds. – Francis Bacon
270. A man's true wealth is the good he does in the world. – Kahlil Gibran
271. The most important thing about getting somewhere is starting right where we are. – Bruce Barton
272. Focus more on your desire than on your doubt, and the dream will take care of itself. – Mark Twain
273. Worrying is like paying a debt you don't owe. – Mark Twain
274. Always pass on what you have learned. – Yoda
275. Share. Give. And given to you more will be. – Yoda
276. Laughter is America's most important export. – Walt Disney
277. Do what you do so well that they will want to see it again and bring their friends. – Walt Disney
278. I'm a slow walker, but I never walk back. – Abraham Lincoln
279. There can be glory in failure and despair in success. – Abraham Lincoln
280. The noblest question in the world is, "What good may I do in it?" – Benjamin Franklin